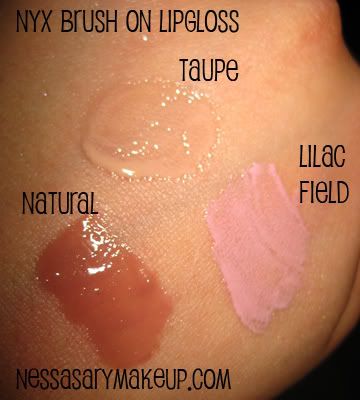 Both swatch pic taken from Nessasarymakeup.com



Goddes of the night lip gloss with mega shine!

NYX's signature lipgloss. creamy, soft and fragrant gloss creates a delicious shiny finish.

The IT lip gloss from NYX available in a wide range of colors that can create a sheer but shiny finish. Designed to be worn on its own, over lip pencil or lipstick. Of course you can mix and match the colors to create your own. Long lasting formula perfect for your busy schedule.
MY PRICE: RM35 EACH ALL INCLUSIVE (via pos daftar)

IN STOCK
Natural, Beige and Smokey Look SOLD!!!