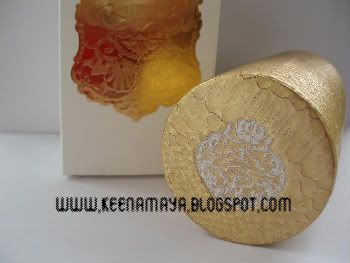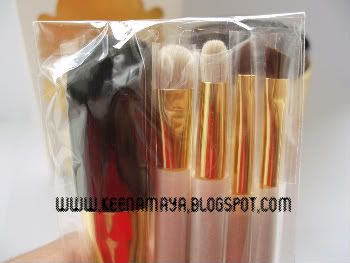 Gilded in the gold of M·A·C Holiday 2007, this canister features an embossed python pattern on its surround. Includes five Basic Brushes for lips, face and eyes: 129SE, 219SE, 239SE, 266SE and 316SE.
Part of MAC Heirloom Collection for Holiday 2007.

Limited Edition item. Not available here anymore.

This is a great basic makeup brush set for beginner.

Local RRP is more than RM220 per set..so this is really a great deal!

New in box!!

MY PRICE: RM190 ALL INCLUSIVE
SOLD!!!
POSSIBLE TO RE-ORDER. SUBJECT TO STOCK AVAILABILITY.