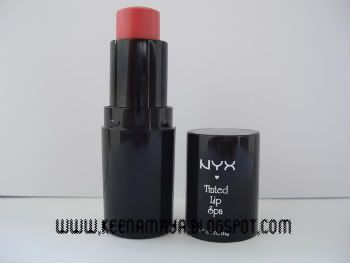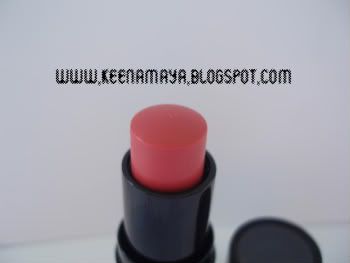 Who say's taking care of your lips can't be sexy and beautiful? NYX Tinted Lip Spa is luxurious, creamy color, infused with vitamin E and Squalene to provide extra moisturizing healing treatment for your lips. Squalene is well-known for it's excellent health benefits. NYX Tinted Lip Spa is available in 10 fantastic shades.
90% positive reviews at makeupalley.com

For more pigmented shade, it will lightly tinted your lips while keeping it moisturized and smooth. Sheer and pigmented at the same time!
My take: As i said before, i have super sensitive lips..the one and only lip balm or lip moisturizer that suits my lips is VASELINE..even vaseline lip therapy in the tube form made my lips chapped and dried after an hour of application..i have tried The Body Shop Vit E lip balm, metholatum etc..but none worked out..only Vaseline..so i have to carry the smaller tub wherever i go..but after i tried this Lip Spa from NYX..haaa..no more chapped lips for me..it will keep me handy..i'm totally in love with this thingy n planning to buy a few more shades, especially the neutral shade, Copacabana..
MY PRICE: RM25.00 ALL INCLUSIVE (via pos daftar)
SOLD!!!