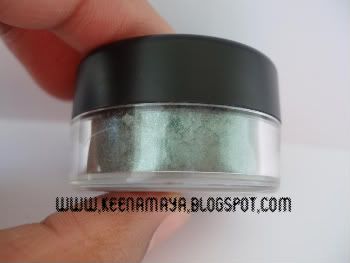 Shimmer your life with this eyeshadow mineral powder!! Eyeshadow in pic is Cadence

Our glamourous shimmers will give you the look you always wanted

Micabellas mineral makeup is extremely gentle , free of any presrvatives , chemicals , days , talc , oils or any other fillers

With this unique formula your shadows will look ultra smooth and stay put for hours without creasing or pulling the delicate eye area

The pigments are used as eye shadow , lip gloss , nail polish , mascara , bronzer , and highlights to create the most amazing effect that last all day and night!!

New! This eyeshadow comes without box.

IN STOCK

MY PRICE: RM59 ALL INCLUSIVE (via pos daftar)