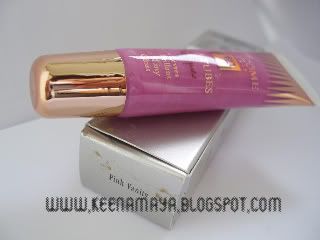 JUICY TUBES TROPIQUES - Ultra Shiny Lip gloss

Lancôme introduces a lip gloss collection that reflects the pure visual sensations of tropical splendor. Juicy Tubes Tropiques is a new gloss formula that glazes your lips with tropical flavors and summer shine.

Rich in emollients and comfort oils that instantly cushion your lips, it delivers a sleek, satiny-smooth texture.

New-shine polymers boost color brilliance for an ultra-glazed, longer-lasting, high-powered gloss look. Luminous. Fresh. Ripe for the picking in a family of 10 whimsical, mouth-watering colors and sweet flavors.

New in box!!

MY PRICE: RM45.00 ALL INCLUSIVE
IN STOCK