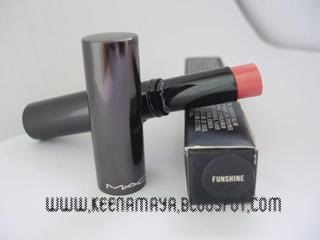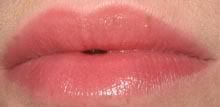 Swatch pic: Padmita from Specktra.Net


swatch pic credit to temptalia.com
A new Lipstick combining creamy emolliency with a unique sheer colour pay-off. Finishes include cream, sparkling pearl and metallic. Provides the shine and moisturizing comfort of a gloss but with a smooth, non-sticky finish. Distinctive on and off. Comes packaged in its own stylish extra-long lipstick case.

MAC decribes it as Shimmery soft apricot pink (frost)

Christine from Temptalia.com describes it as is a warm medium pink with no real shimmer but is incredibly glossy with fairly good color pay off. The name is true–this color just seems fun.
MY PRICE: RM55 ALL INCLUSIVE
SOLD!