I wud like to say thanks to kak ana (
Ronastores
) for helping me n my mum to get this lovely handbag, wrislet n wallet..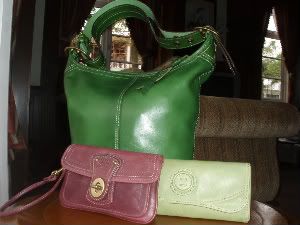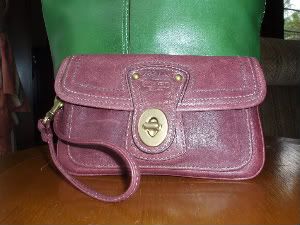 COACH LEGACY WRISLET (style: 40708) in RAISIN
FOSSIL LUCILLE CLUTCH in GREEN
and also these 2 pairs of shoes!
CORSO COMO "FLORAL" FLAT in BLUSH PINK
AEROSOLE MR.SOFTEE in NAVY BLUE
Wow!..everything is so perfect..colors, size, including the price..u guys yg nak beli apa2..just ask her n she will be glad to be ur personal shopper..i'm still waiting for my 2nd package..ada 1 more pair of shoes..yang kat atas tu sume my mum punya...kita punya cuma wrislet n shoes yg x sampai lagi tu..
Sis ana will help u with everything..yup..she is my only PERSONAL SHOPPER...hehehe...kak ana ni sabar n friendly sangat orangnya..(mesti kak ana rasa sejuk je kena kipas nih!!)..mesti u all happy sgt deal dgn dia..